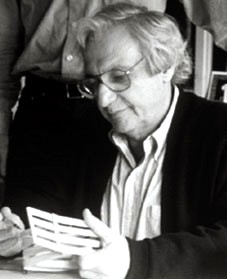 Frank Gehry was born on Feb. 28 1929 in Toronto, Canada, but his name was Ephraim Owen Goldberg to started with. He moved to L.A. in 1947 as a teenager with his family and became a U.S. citizen, his father changed family name to Gehry when the family became a U.S. Citizen. Ephraim adopted the name Frank in the 20s and that how he got the name Frank Gehry. Growing up in Canada and L.A., Frank was a creative child. He would spend hours on making things with sticks, steel in his grandpa shop and drawing. His mother and father introduced Frank to the "world of art" and that where it all began. His father think Frank was a dreamer, showing his father all his art work and saying "some day I will make this come to life", but Frank's mother push him to do his work and stay creative. He went on studied art at the Los Angles City College and graduate at USC later on.
Frank Gehry became a famous architect, making his drawing come to life and his dreamer mind flowing along the way. Here is some of his famous building he created along the way.
(The art above is the Dancing house and the art on the left is Starwar Hotel)I believe the reason, why I'm researching Frank Gehry for my Art Foundations II class because he is a "paper architecture" and we had to draw fifteen different kinds of paper arts,the same thing that Frank do in real life. Once we finish drawing fifteen different paper arts, I have to pick one and turn that drawing into 3-D such like Frank Gehry would do.